Wall Street Insiders and Politicians Don't Trade Fair…
So I decided to DO SOMETHING ABOUT IT!
The Bad News
The "smart money" on Wall Street trades on information before it hits your news feed.
The Good News
I'm picking up and trading on their sneaky moves… also before the news drops.
The Great News
My favorite smart money trade ideas each week will now be in your inbox…
Every. Monday. Morning.
The Cost
Absolutely nothing.
Ever. No strings, no gimmicks.
Just enter your email, and start receiving my top weekly trade ideas that I'm spotting on my array of scanners!
By submitting your email address, you give us permission to deliver the Full Scope Trading Eduction newsletter to your email inbox and send free ongoing updates and marketing. You can unsubscribe at any time via a link in the email. See Terms & Conditions here.
Unlock access to my all-new 6-part video training series:
"So You Wanna Be a Trader?"
This INTENSE crash-course covers everything you need to know and plan for
in the first 18 months of trading seriously… and it's YOURS!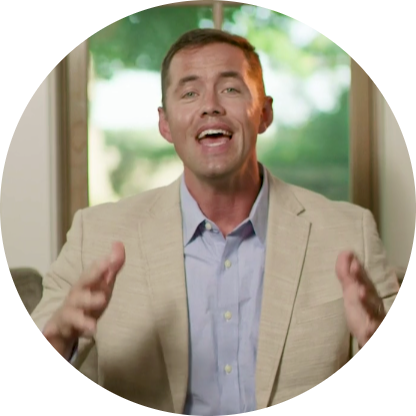 Options Trading Educator – RagingBull
Master's Degree – Education

I'm Ben Sturgill – I'm a former pro basketball player & entrepreneur, and I'm a full-time trader and educator.  I've been trading since my early 20's.
And during that time, I've seen the same stories you have: Politicians buying PPE stocks just before pandemic news drops… Others with trading profits that are like 70 times their annual salary… 
Gimme a break!
But.. These shady traders aren't as smart as you might think. As hard as they try to cover their tracks, they just can't help but leave a scent.  And I've built a career tracking their sneaky trades..
And I'm not just talking about politicians.. In the world of "smart money", politicians are just a rounding error.  Pipsqueeks.  The institutions are the REAL players.
Trillions of dollars, every day, traded in secret.  Hidden in corners of the market that are difficult and expensive to track.
That's why I spent years working with teams of programmers to build multiple scanners that monitor the segments of the market I've found to be most-widely used by insiders.
Sure, it costs me over $60K per year just for the data… Worth it!
And now, I'm sharing the top ideas that I'm pulling together for the week ahead at absolutely no cost.  Every Monday!
So What Are These "Smart Money" Trades?
When I'm watching this "Smart Money" activity, I'm specifically looking for "outlier" trading activity that could be a sign that insiders expect a strong move coming soon. THOSE are the types of trades I'm trying to sniff out and share with my readers.
Just like in October of 2021, when I told my members about $527 million in hidden block trades on TSLA while it had been trading inside a narrow range.
Well, during the 16 days following my email, TSLA ripped 53% higher!
Remember when Elon Musk bought more than 9% of TWTR…
and you saw all those news articles about the "unusual options" activity that was going on?
Well that's exactly the kind of activity that I'm tracking, and tell my Dollar Ace members about every day.

Results May Not Be Typical and May Vary From Person to Person. Making Money Trading Stocks Takes Time, Dedication, and Hard Work. There Are Inherent Risks Involved With Investing in the Stock Market, Including the Loss of Your Investment. Past Performance in the Market is Not Indicative of Future Results. Any Investment is at Your Own Risk.
@2022 RagingBull.com. All Rights Reserved. 62 Calef Hwy. #233 Lee, Nh 03861
HOME     PRIVACY POLICY.     TERMS & CONDITIONS.     DISCLAIMER.    REFUND POLICY